Floating sound
Floating sound
Beauty of harmonics
News – Recent Activity – Interactivity
PERSEUS ::: WORKSHOP 2022 (16.+17.Juli Germany)
16./17. Juli 2022 – Wochenend-Workshop
Erfahrener Workshopleiter: Marco Trochelmann – Perseus- / Melodie- / Percussion-Grundlagen
Special Evening Guest: Jonathan Neumann – Samstag, 16.07.2022 - 19:30 Uhr
12-15 Teilnehmer. Preis: 180 €. Instrumente stehen zur Verfügung.
Ort: Ox / Sydekumstr. 8 / 34346 Hann. Münden / Germany
Wir haben uns für dieses altehrwürdige Fachwerkhaus aus dem Jahr 1528 im Herzen Deutschlands entschieden.
Der Workshop soll inspirieren, Wissen und Spaß vermitteln und im kleinen Personenkreis stattfinden. Es wird klasse! Interessiert?
Digital Sampling library for Kontakt Player (VST instrument)
A simple sample library of Perseus "Asgard" will be available for Kontakt 6 (by NI) soon.
2 record positions, two hit methods, 3 velocity intensities
Interested? Ask now and push the development time.
Interaction: a collective compilation of Steel Tongue Drum songs
There are already some beautiful community song recordings with Perseus instruments.
Why not collect more and compile them together as a music release?
You wish to participate? Be sure to have a clean recording surrounding and good microphones.
Benefits of your Perseus instrument:
Harmonic Overtones
Harmony: the beautiful simplicity of frequency ratios.
Long sustain and reduced metallic sound.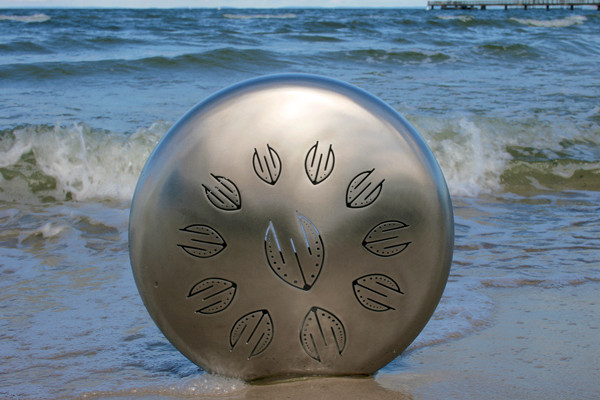 Approved
1000+ instruments since 2014. Handcrafted.
Approved technology, scales and sound system.
Long Life Stainless Steel
Maximum physical strength. Extreme corrosion protection.
Unseen stability in tuning. Joy for lifetime
Support
Open and unbiased guidance to your instrument.
Fast help for accessories and complementary products.
3D Model of PERSEUS
(should work with Firefox and Chrome browsers)
A 3-dimensional digital creation of PERSEUS sound instrument,
use this button to view; note that surface impression and tongue-size may differ in reality;
Attention: 17 MB download plus high processor capture
Main Scales
The established Perseus tone sequences
A caleidoscope of scale possibilities
Moods: Major / Minor / Regional
Tuning: 440 or 432 Hz
Center tones: B2 - F3 (HY-NOX) / F#3 - B3 (Gravitalis)

Legacy model: Perseus "Aeterna"

Legacy model: Perseus "Nebula"

Legacy model: Perseus "Asgard"

Legacy model: Perseus "Beltane"
(legacy audio records played by hands + mallets – simple mono channel recording)
Sound Model diversity
Perseus "Polaris" was the most delivered sound model between 2014 and 2021 – about 400 pieces.
The Ursa Minor scale in C features a deeply personal and mystically questioning tone sequence.
Other widespread sound models are "Isca", Symmetria", "Doria"
or has been "Aeterna", "Nebula", "Tropical", "Tenjo", "Asgard", "Pegasus", "Beltane".
Perseus Gravitalis is a new heavy-weight variant: high notes on large tongues sizes:
Perseus "Polaris"
Perseus "Isca"
Perseus "Symmmetria"
Perseus "Nebula"
Perseus "Aeterna"

size
40cm (16") * 18 cm
wide & high
weight
6kg: HY-NOX material
9kg: Gravitalis model
strength
HY-NOX: extremely robust and strong
Gravitalis: extra thick material and stable
surface
pure metal surface
for clear overtone sound in motion
price
895 €
incl. 19% VAT
870 US$
excl. VAT
Innovation
Steady improvement and development
2017 Material: Titanium
Probably world's first Titanium Tongue Drum.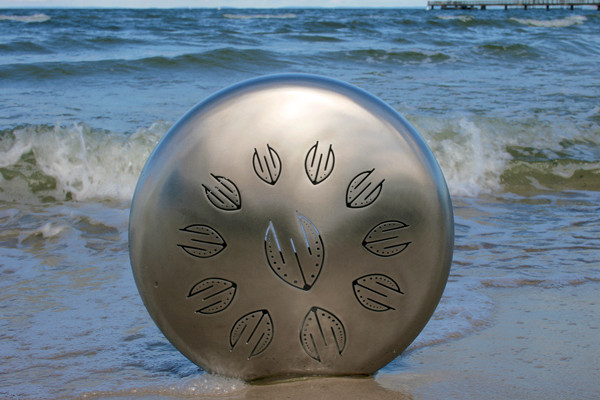 2020 Material: HY-NOX
Extreme solidity, highly resistant against corrosion
2021 Material: Gravitalis
Heavy-weight material for high notes on large tongues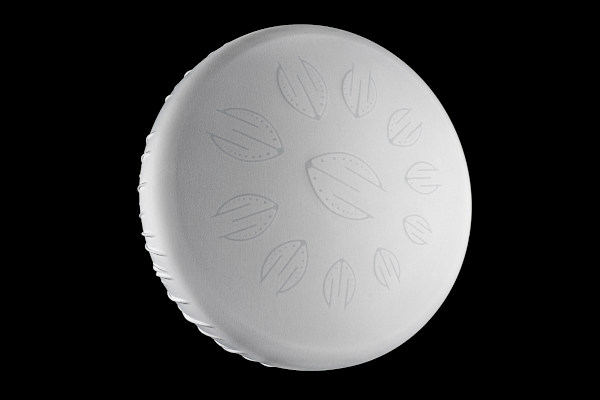 2020 Accessory: Perseus Distortion Layer
Textile distortion sound membrane for Perseus
2017 Surface: Electrical polishing
Nearly mirroring with strong light reflection
2019 Overview: Scales and modes
Overview on Handpan- and Steel Tongue Drum scales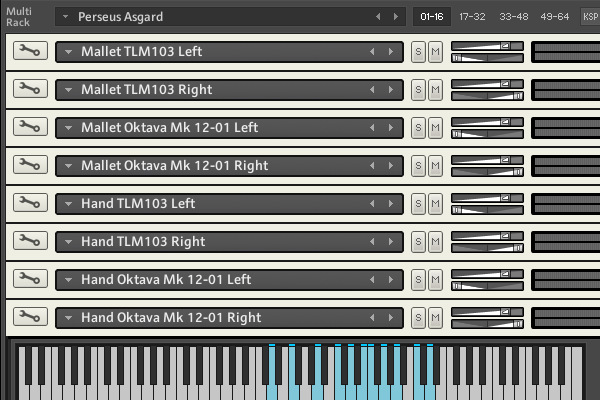 2017 Digital: Sampling Project
Studio-recorded samples of Perseus "Asgard"
Future Tone range: Double Side
Idea of creating a double-sided Perseus
Legacy
Simple Legacy Steel Tongue Drums
Overtone Legacy Steel Tongue Drums